Zoya Vladimirovna Shynkevich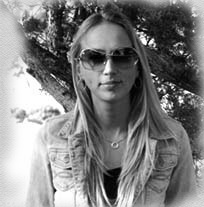 Yellowstone National Park, 2009
Born and raised in Mogilev, Belarus, Zoya moved to the United States to fulfil her dreams in education as well as professionalism, and spent her first eight years in north Florida, enjoying the weather, great fishing and spending time with her family and friends. Zoya completed an Associate of Science degree with honors in Graphic and Design Technology/CAD at Tallahassee Community College, Florida, winning a Florida's Great Northwest WIRED scholarship.
While in Florida she found an opportunity to develop her sense of style in residential interior design. She worked on custom interior design elements with local contractors and cabinet makers creating one of a kind kitchen and bathroom cabinets, and incorporating the use of granite and marble.
In January of 2011, Zoya and her family moved to Montana where Zoya began to pursue her education in Architecture. Showing profound skills in model making and graphics throughout an undergraduate studio series, Zoya received the Dean Harold C. Rose Scholarship in recognition of her achievements. She is currently enrolled at Montana State University, in the Pre Environmental Design/Architecture program.
She has expressed her proclivity for photography and creative work, producing numerous oil paintings and pencil drawings. Her passion for art combined with graphics learned at Montana State University helped Zoya reinforce her understanding of that field and its role in the professional world. zoyarsh@gmail.com